The Warehouse of the World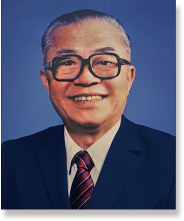 In 1933, Mr. Teo Soo Chuan was only 15 when he left home to join his father, Mr. Teo Hang Sam, to sell eggs at Kuala Lumpur's Central Market. Together, they experienced long days at the store; often starting at 5 am and ending after midnight. With Mr. Teo Soo Chuan's keen business sense and after only five years in the egg trade, the family business ventured into trading with the incorporation of See Hoy Chan Ltd. Mr. Teo Soo Chuan continued to manage the family's finances as he had done before the incorporation. Funds were obtained from the Indian Chettiars and eventually from OCBC. Mr. Teo Soo Chuan became well-known at OCBC; everyone from the cashier to the Bookkeeper and Branch Manager knew him as a trustworthy businessman and a man of integrity. Profits from the trading company were skillfully invested into property development, plantations, and financial services.
When World War 2 ended in 1945, the eldest son, Mr. Teo Soo Chuan, decided to expand the family business and made his way to Singapore to open a See Hoy Chan branch at Cecil Street, selling rice, sugar and other trading goods, before moving to Carpenter Street. Wanting to obtain white rice from Thailand, he rented boats from Songkla, Thailand to ferry loads of rice.
As such, See Hoy Chan became the first on Carpenter Street to trade rice and sugar, and became Singapore's largest white rice importer.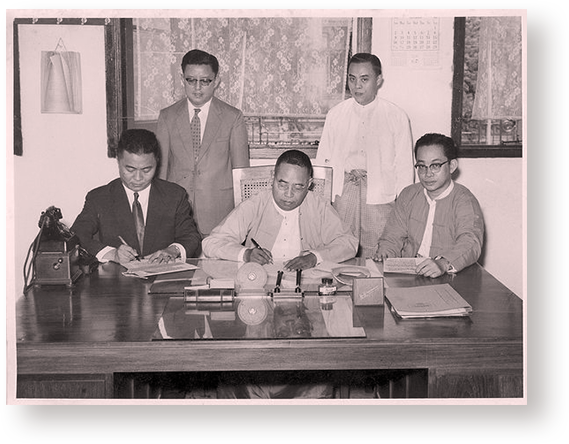 Mr. Teo Soo Chuan was the Chairman of the See Hoy Chan Group of Companies. He was also the first Chairman of the Sugar Industry of Singapore Ltd, a joint venture between the Singapore Government, Mitsui (a Japanese trading company) and local entrepreneurs to set up the only sugar refinery in Singapore in the 1960s.
While Mr. Teo Soo Chuan did not receive much education, he is one that had far foresight. Pragmatic, innovative and able to grab business opportunities at the right time, Mr. Teo Soo Chuan expanded the business further throughout the years. Due to his pragmatic, honest and sincere nature, he established a name for himself within a short period of time and set up the Singapore branch of See Hoy Chan and Teo Hang Sam Realty Group. Under his leadership, See Hoy Chan started to import fragrant rice directly from Thailand to Singapore, and Malaysia from 1950 by establishing a partnership with local Thai companies. It then signed a contract with a Southeast Asian rice producing country, Myanmar (Burma), and became the greatest exporter of rice in Myanmar.
In 1959, See Hoy Chan entered the rubber and palm oil farming industry. After Singapore gained independence in 1965, See Hoy Chan changed its name to See Hoy Chan Singapore Pte Ltd.
Mr. Teo Soo Chuan was well-known for his public-spiritedness and has served on the boards of a host of business and charitable organisations. In recognition of his contributions, the Singapore Chinese Chamber of Commerce and Industry, Thong Chai Medical Association, Teochew Poit Ip Huay Kuan (新加坡潮州八邑会馆), Kwangtung Hui Kuan (广东会馆) and Chang Clan General Association, had all elevated his appointment to that of Honorary President. He was the only lifelong Honorary Chairman of the Teoh Yeonh Huai Kuan (潮阳会馆).
Mr Teo was also the Vice-President of the Singapore Federation of Chinese Clan Associations, which he has served since its inception, as well as the President of the Seu Teck Sean Tong, a member of the Blue Cross Society.
Being a staunch champion of education, he was involved in the development of schools founded by the Kongsi – Ngee Ann Primary School, Ngee Ann Secondary School and Ngee Ann Polytechnic. In fact, it was due to the generosity of his family that the Teo Hang Sam Building – which is named after his late father – was the first building built on the polytechnic's Clementi campus. He has also served in other school management committees including that of Chinese High School, Chung Cheng High School, Tuan Mong High School and Chao Yang School.
Other than being an entrepreneur and business magnate, Mr. Teo Soo Chuan was also an active Chinese community leader, especially in Ngee Ann Kongsi, a philanthropic Teochew foundation. Starting off as a council member in the foundation, Mr. Teo Soo Chuan succeeded his father, Mr. Teo Hang Sam, as its president.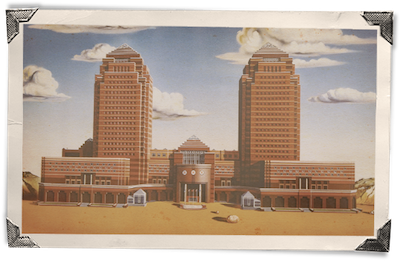 Striving for greater work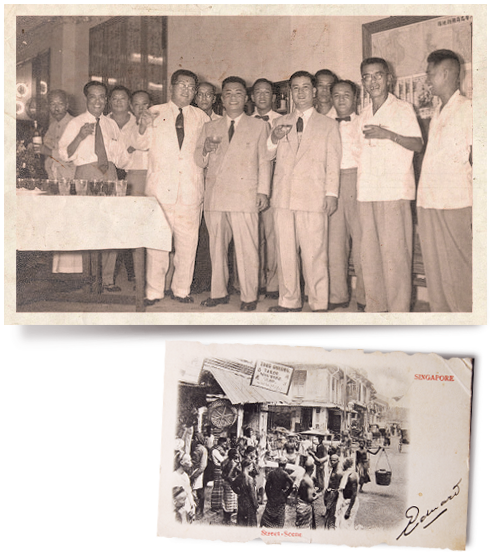 He fronted the development of Ngee Ann Polytechnic in the 1960s, with his donation of a huge piece of land belonging to the Kongsi, and Ngee Ann City in Orchard Road which is majority-owned by the foundation.
Later in 1967, Mr. Teo Soo Chuan set up a sugar refinery in conjunction with the Government of Singapore to boost the country's economy and raise the standard of living, and was known as the Sugar King of Singapore back then.
During 1970s, See Hoy Chan assisted Thailand's rice supplier, Soon Hua Seng, to set up a rice mill. See Hoy Chan then started to import 50kg rice packs of well-known fragrant rice brands such as the Red Carp, Red Kangaroo and Golden Jade Ring from Soon Hua Seng.
In the 1980s, See Hoy Chan Singapore Pte Ltd changed its name to See Hoy Chan (1988) Pte Ltd. Mr. Teo Soo Chuan stepped down as president of the Kongsi in 1999.
In his over 40 years of community service, Mr. Teo Soo Chuan has always been ready to offer his best whenever the Ngee Ann Kongsi needed it, be it to do with a temple under the Kongsi or one of its properties or schools. The rewards of his unstinting service can be seen in the development of the imposing Ngee Ann City shopping and office complex which the Kongsi owns, as well as the impressive results from the schools and polytechnic which bear the Ngee Ann name.